Facebook
Instagram
Lawn Mowing – Getting the Basics Right
Getting on top of your lawn mowing routine is essential for helping to create a beautiful, healthy, low maintenance lawn. Regular mowing helps keep weeds down, minimises grubs, makes the lawn less susceptible to disease and promotes healthy coverage by sending nutrients from the grass cuttings back into the soil. Plus a freshly mowed lawn just looks and smells great. Different lawn varieties have different mowing requirements but there are some basic standards. Knowing these fundamentals will make a big difference to the health and appearance of your lawn!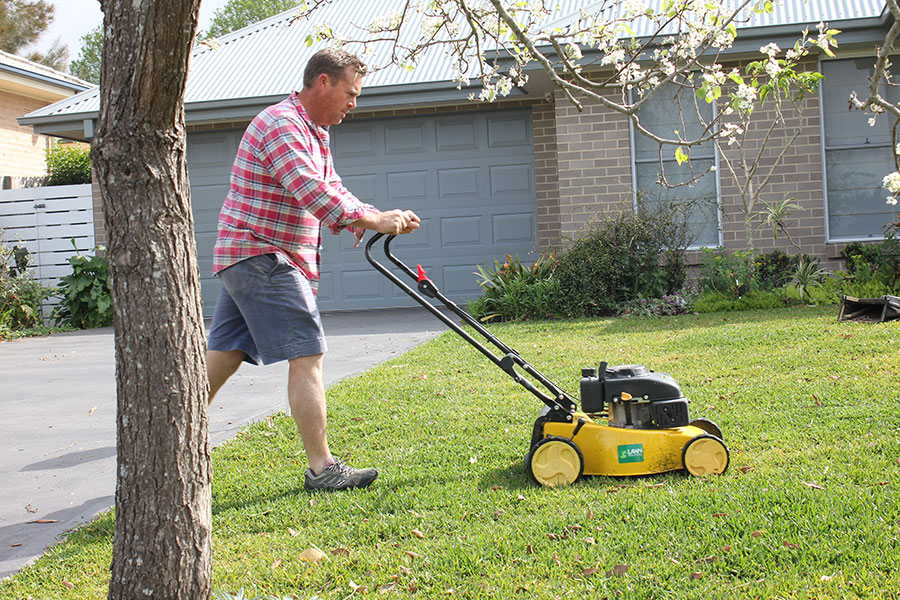 Tip #1: Mow at the right height for your grass type
The proper height for mowing your lawn depends on your grass variety, season and growing conditions. Below is a rough guide for the correct mowing heights for the major different varieties of lawn grass:

Tip #2: Don't mow your lawn too short
If you are laying your turf on a slope, start at the bottom. Place your rolls of turf around the perimeter of the area and then lay between the perimeter. Stagger the joints in a brickwork fashion to avoid erosion and butt the turf closely together to avoid gaps - this is where your turf can dry out and cause a patchy lawn.
Tip #3: Reduce mowing height gradually
If your lawn is overgrown, gradually reduce it to the correct height over a few mows. Avoid taking too much off the leaf blade in one go as this can stress the grass and it may require additional irrigation to recover. Taking no more than one-third of the blade length each mow is a good general rule.
Tip #4: Mow your lawn regularly
Avoid long periods between mows - regular mowing is best. Keep in mind that your mowing routine may also need to change with the seasons. Sir Walter, for example, loves hot summers and will have vigorous growth during this time.
Tip #5: Keep your lawn mower blades sharp
Keep your mower well maintained; shape blades are crucial for a good cut. Blunt blades tend to tear, rather than cut the lawn.